We have our Coconut Queen contest winners for you today! Our grand prize was a 200 Dollar American Airlines Gift Card!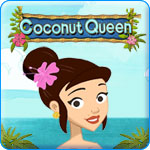 And that Grand Prize winner is craftbugjo!! Congratulations, you have won both the 200 dollar gift card as well as 3000 Opals! Please keep an eye on your email for further instructions!
For our 2nd place winner, we have dianahere6! 2000 Opals will be coming your way soon!
For our 3rd place winner we have suma6869!! Expect 1000 more Opals in your pockets soon!
And last, but not least, we have conflay earning a nice 500 Opals!
Congratulations to all of our Coconut Queen Contest winners!! The Opals will be awarded later tonight.
To post a COMMENT please click HERE!