Hi everyone, I want to give you a heads up about a couple of great games we released this week.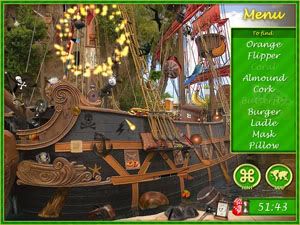 The first is Mysterious City Vegas. It's a nice hidden object game made by the same folks who brought you Mysterious City Golden Prague and Mysterious City Cairo, and produced by us here at iWin.
Like the other Mysterious City games, Vegas has a mix of hidden object and spot the difference screens.  To spice things up a bit, and continue the Las Vegas theme, there are also casino-style mini games such as video poker and slots, where you can wager the points you've earned in order to win even more!  It's a very fun game, although I must say, I've been to Las Vegas a couple times, and I didn't quite recognize some of those places!  I'm sure it's just because it's been awhile.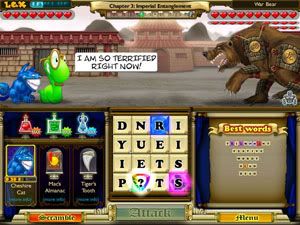 The other great game we put out this week is Bookworm Adventures 2 from the folks who brough you Peggle Nights and (of course) Bookworm Adventures.
If you think all word games are the same, then you are wrong, wrong I tell you!  Journey through a land of nursery rhymes and fairy tales while battling famous foes with nothing but your wits and vocabulary!
Hey, I thought the three little pigs were supposed to be GOOD guys???
You can talk about  your Bookworm exploits and big, brainy vocabulary here in the Bookworm Adventures 2 Forum.
Have fun playing and have a great weekend!