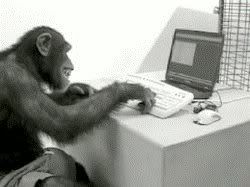 Hey iWin players!
My name is Shadow and me and my team of technical monkeys help keep all the server's up, running, and happy and most importantly SECURE! In fact, security is why I decided to write to you today.
You may have noticed our stylish new 'Green Bar' when you go to buy games.  The bar represents VeriSign's  "Extended Validation Certificate", you may have seen it at places like your bank's website. This is VeriSign's super tip top certificate so you always know your data and transactions are safe when you are spending time with us here at iWin!
You keep playing games, and me and my monkeys will keep the servers up and safe and secure so you can play with peace of mind!
Until next time….
Your friends at iWin Technical Operations