I can't remember what, but I think it was important.
Let's see, yesterday, October 30th was National Candy Corn Day.  I actually love candy corn, so I had my own elaborate celebration with that new caramel apple flavored stuff…Ok, I just ate some candy corn while watching TV, but it was very tasty!
The end of October also means the end of Squirrel Awareness Month, so if you weren't already aware…
This is a squirrel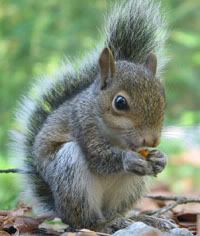 Oh wait, today's Halloween! 
Oh thank goodness, that means it probably wasn't just me who saw that giant bunny on the train this morning! 
 Here are some pics of my iWin co-workers who got into the spirit: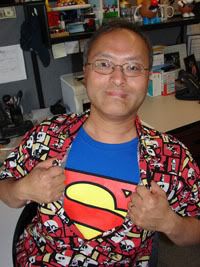 I thought he was just the VP of Finance, but it turns out Curtis here may have a secret life.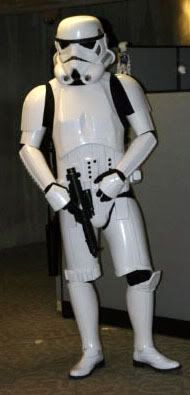 Sam from Game QA makes a formidible Storm Trooper.  Especially when you find out that no, this isn't a rental.  He made this costume!
Here we've got a group shot with (from left to right) David as the dude looks like a lady, Stormtrooper Sam, Markus from Customer Care as "just Markus, mon!" Shadow from IT in tradition Indian garb and a big silly Uncle Sam hat…Yep, he's an American Indian…and Cameron and Annabell on the end as Hercules and Cerberus the three-headed guardian of Hades.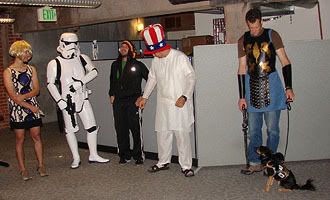 Here's another shot of Hercules and Cerberus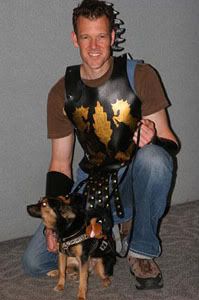 And another, can you guess what was my favorite costume?
Everybody have a happy and safe Halloween!